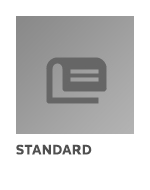 PDF Standards IPC DVD-23
Click here to purchase
Explains the importance of each person's contribution to the success of the printed circuit board fabrication process. Provides an interactive format, allowing groups of operators to discuss the causes of handling damage within their specific areas. Question and answer sections encourage groups to come up with their own solutions to prevent common handling defects. A valuable tool to help promote careful handling and reduce unnecessary defects. Also available in Spanish (see DVD-SP23). Time: 15 minutes.
Product Details