PDF Standards IEC 61744 Ed. 3.0 b:2023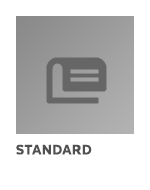 PDF Standards IEC 61744 Ed. 3.0 b:2023
This document provides standard procedures for the calibration of optical fibre chromatic dispersion (CD) test sets.
This document is applicable to all types of CD test sets, with the exception that measurements on multimode optical fibres are excluded.
The purpose of this document is to define a standard procedure for calibrating optical fibre chromatic dispersion (CD) test sets. The detailed calibration steps used vary according to the measurement technique used in the CD test set.
Whilst it is acknowledged that chromatic dispersion also occurs in multimode fibre and this fibre can be measured on many CD test sets, this document will restrict discussion to single mode fibre measurements applications only.
The purpose of the procedures outlined in this document is to focus manufacturers and users of CD test sets toward the reduction of measurement uncertainty in chromatic dispersion determination in optical fibres under all applicable conditions. The procedures apply to calibration laboratories and to the manufacturers or users of CD test sets for the purpose of
a) calibrating CD test sets, and
b) evaluating the level of performance of the instrument.
Use of the procedures also allows correct evaluation of CD test set uncertainty, relative and traceable to appropriate (for example, national) standards.
Product Details
Edition:

3.0

Published:

04/01/2023

ISBN(s):

9782832267349

Number of Pages:

72

File Size:

1 file , 1.4 MB

Note:

This product is unavailable in Ukraine, Russia, Belarus