PDF Standards BS 638-3:1979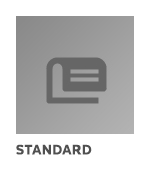 PDF Standards BS 638-3:1979
Click here to purchase
Requirements for d.c. generators, alternators, a.c. transformers and air cooled rectifiers power sources of the drooping voltage characteristic type or the substantially constant voltage characteristic type. Requirements for driving motors or internal combustion engines for d.c. generators.
All current amendments available at time of purchase are included with the purchase of this document.
Product Details
Published:

07/31/1979

ISBN(s):

0580106209

Number of Pages:

15

File Size:

1 file

Product Code(s):

10013607, 10013607, 10013607

Note:

This product is unavailable in Ukraine, Russia, Belarus