PDF Standards API Std 1542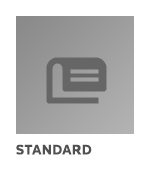 PDF Standards API Std 1542
Product Details
Edition:

7th

Published:

08/01/2002

Number of Pages:

37

File Size:

1 file , 370 KB

Product Code(s):

A15427, A15427

Note:

This product is unavailable in Russia, Cuba, Syria, North Korea, Ukraine, Belarus, Iran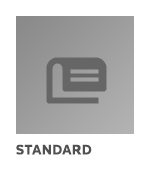 PDF Standards API Std 1542
Click here to purchase
This publication is intended to provide a system formarking aviation fuel types and grades on fuel-handlinginstallations and equipment.
In addition to the requirements for proper markingand colour-coding, there is a need throughout theaviation industry, in general, for uniformity in productlabels. The aviation gasoline (Avgas) and turbine fuel(Jet Fuel) labelling system included herein for aviationuse is recommended for worldwide use, not only foraviation fuel handling equipment at airport fuel storagefacilities, but for all situations where it is desirable toidentify Avgas and Jet Fuel by type and grade. It isintended to apply to equipment that is in continuous usefor a single grade of aviation fuel, e.g.:
Airport depots.
Airport fuel hydrant systems.
Airport fuelling vehicles.
Dedicated grade aviation fuel storage tanks andpiping within terminals.
Dedicated grade aviation fuel loading facilities atrefineries, terminals or airports, etc.It is not intended to apply to equipment that is not incontinuous aviation fuel use, e.g.:
Refinery storage tanks and associated piping.
Multi-product pipelines.
Non-dedicated loading facilities, etc.
For further information on labelling systems forequipment not in aviation use see the latest edition ofeither API RP 1637 Using the API color-symbol systemto mark equipment and vehicles for productidentification at service stations and distributionterminals, or IP Code of practice for a productidentification system for petroleum products.
Product Details
Edition:

8th

Published:

08/01/2007

Number of Pages:

42

File Size:

1 file , 430 KB

Product Code(s):

A15427, A15427

Note:

This product is unavailable in Russia, Cuba, Syria, North Korea, Ukraine, Belarus, Iran